Snuffle Square - Flower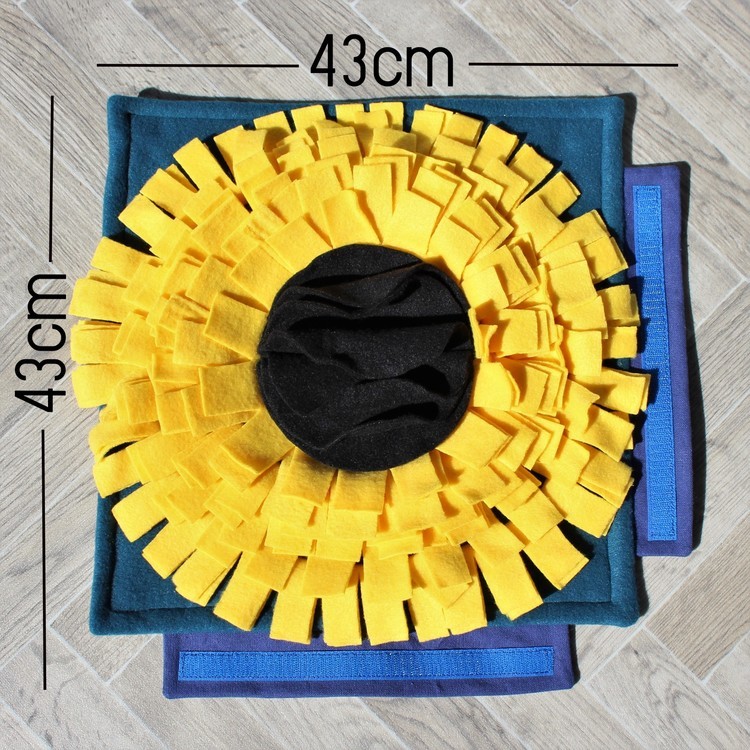 Measurements
43cm X 43cm
Features
Snuffle Fun!

Engages your dogs mind. 
Stimulates your dogs natural instincts.
Velcro tabs allow the ruffle square to be connected to other enrichment squares to create a bigger game board. 
Made in NZ.
How to use
Scatter treats and kibble through the layers of petals and through the soft center folds. Your pet will love using their natural snuffling instincts to sniff through the folds to find all the tasty treats.
Washing
Cold machine wash and leave to dry. 
Materials
Fleece, canvas, velcro
Custom Colours
Available for purchase in either a randomly selected colour(s) or a customised colour(s). If selecting a custom colour please write the colours you would like in the commnets box at checkout or email us at loveonaleashnz@gmail.com
Custom colours may take a couple of weeks to arrive.