Ruffle Snuffle Ball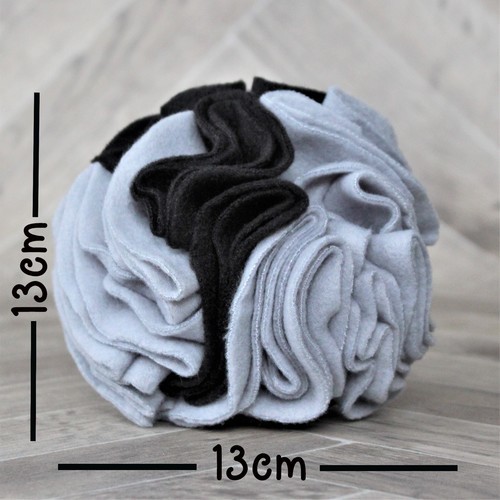 Measurements
Approx 13cm X 13cm
Features
Afun boredom buster made for enrichment.
Use as a flirt toy to get your dogs attention.
Use as a fetch ball for one on one fun.
Use
Fill folds with kibble and treats. Allow your dog to roll, toss, and snuffle through the folds to find all the food. 
Materials
Made from fleece
Custom Colours
Available in a randomly selected colour(s) or custom colour(s). When purchasing a custom colour write your preferred colours in the comments box when checking out or email us at loveonaleashnz@gmail.com
Custom orders may take a couple of weeks to arrive. 
*Always supervise your dog when playing with toys.