Christmas Enrichment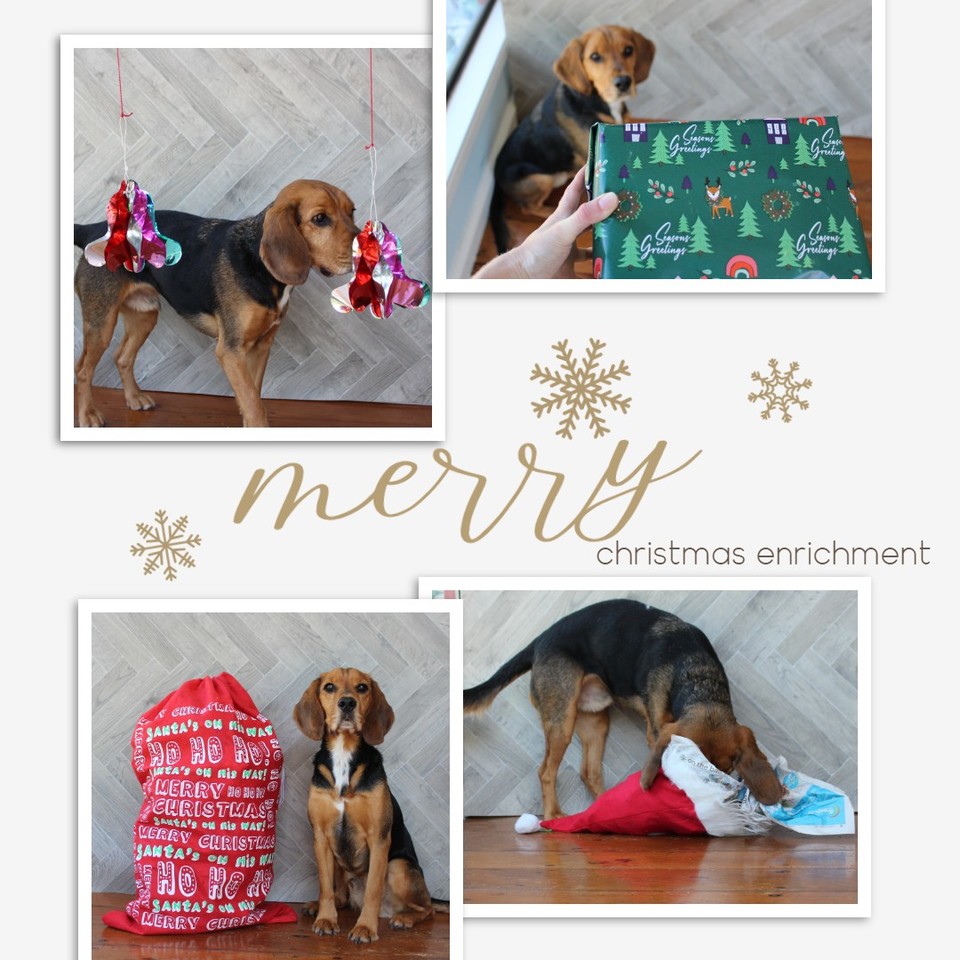 Christmas Enrichment Games
Hello holiday season!
Is your dog a little too into the Christmas season? Keep them entertained and away from Christmas dinner by keeping their holiday spirit directed toward games and toys you approve of.
We have 4 enrichment games utilising festive Christmas decorations.
Santa Sack
Fill a Santa sack with newspaper or used wrapping paper, add treats, and let your dog snuffle through the sack to find all the treats.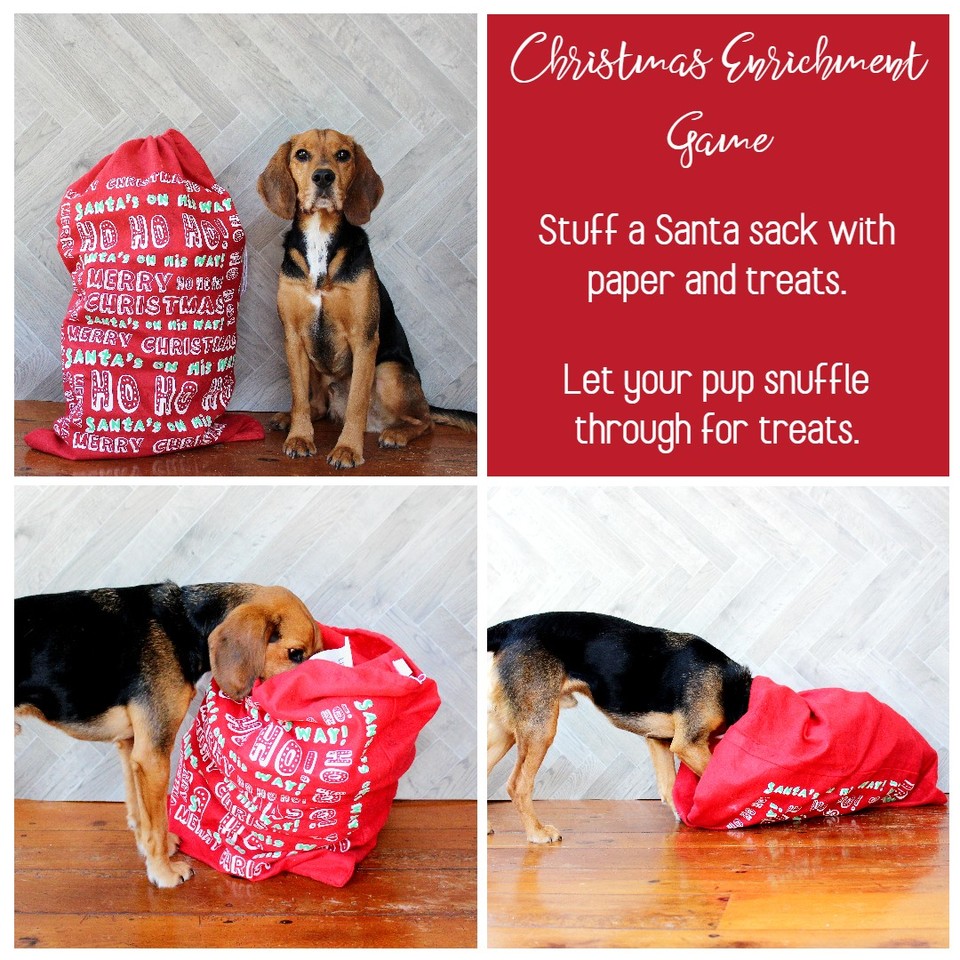 Create A Christmas Enrichment Box
Wrap an enrichment box. Fill a box with paper, toilet rolls, toys, and treats. Wrap everything up in paper and give to your dog to unwrap.
I like to leave to top of my box open so Mr Mozart can shove his head through the paper, but you could also close the box before wrapping to give your dog more of a challenge.
If you are placing new toys in the box, remember to remove any packaging first.
You also add to the fun by placing your box inside a stuffed Santa sack.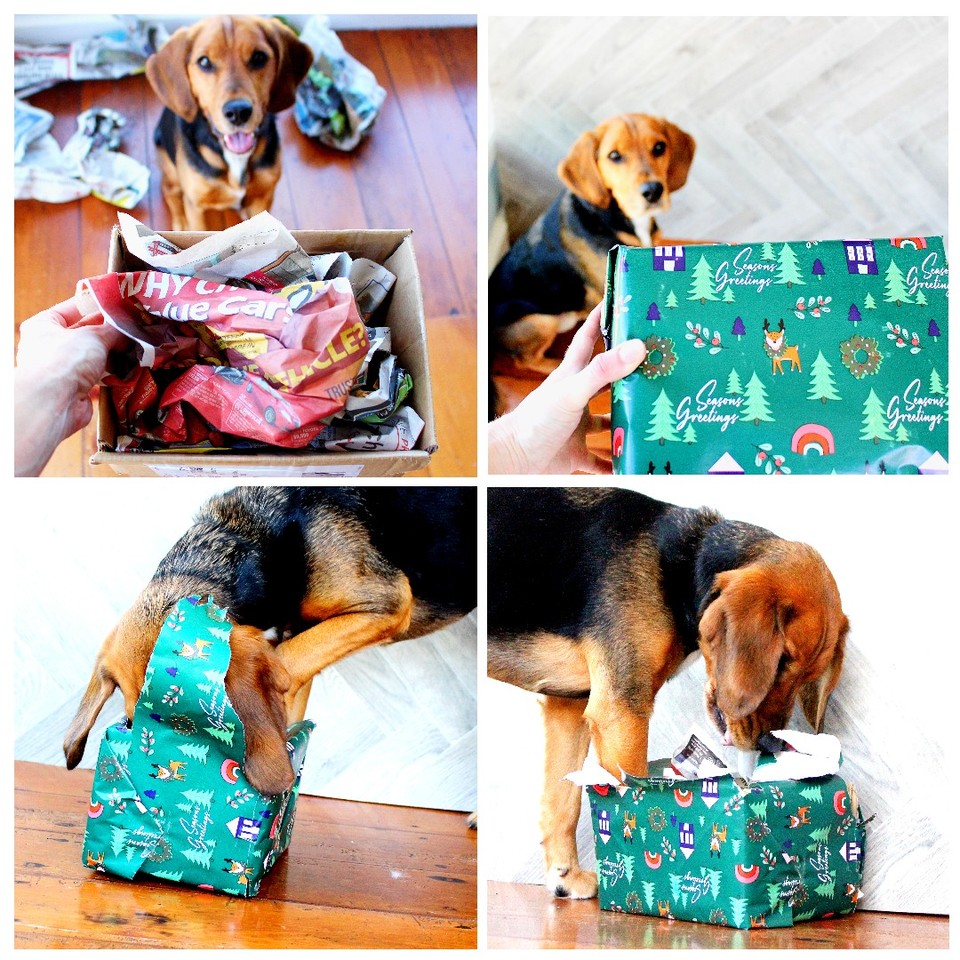 Santa Hat
Stuff a Santa hat with newspaper or used wrapping paper, and treats for your dog to snuffle through.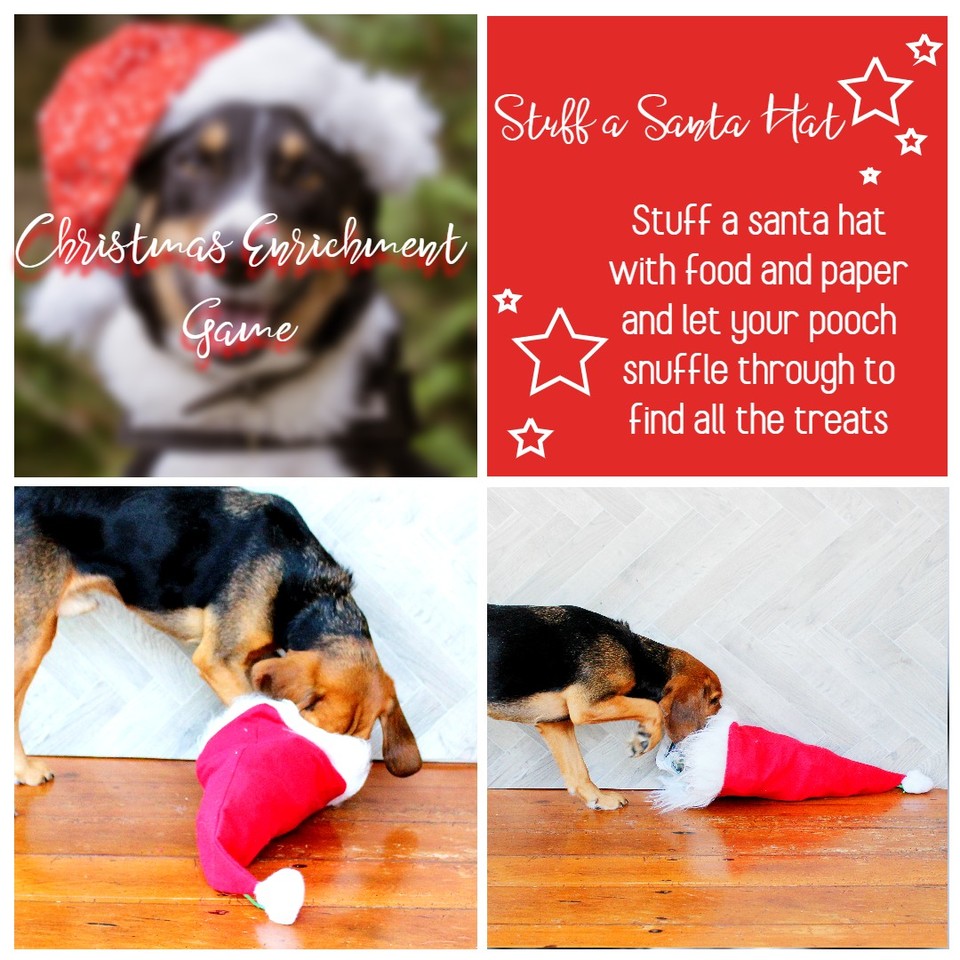 Hanging Lanterns
Got a few paper lanterns that didn't make it through the holiday season? Fill them with some treats and hand them up for your dog to swing and shake.
You can also place the lanterns on the ground for your dog to toss and stomp.
It gives these lanterns one more use before they're put in the bin.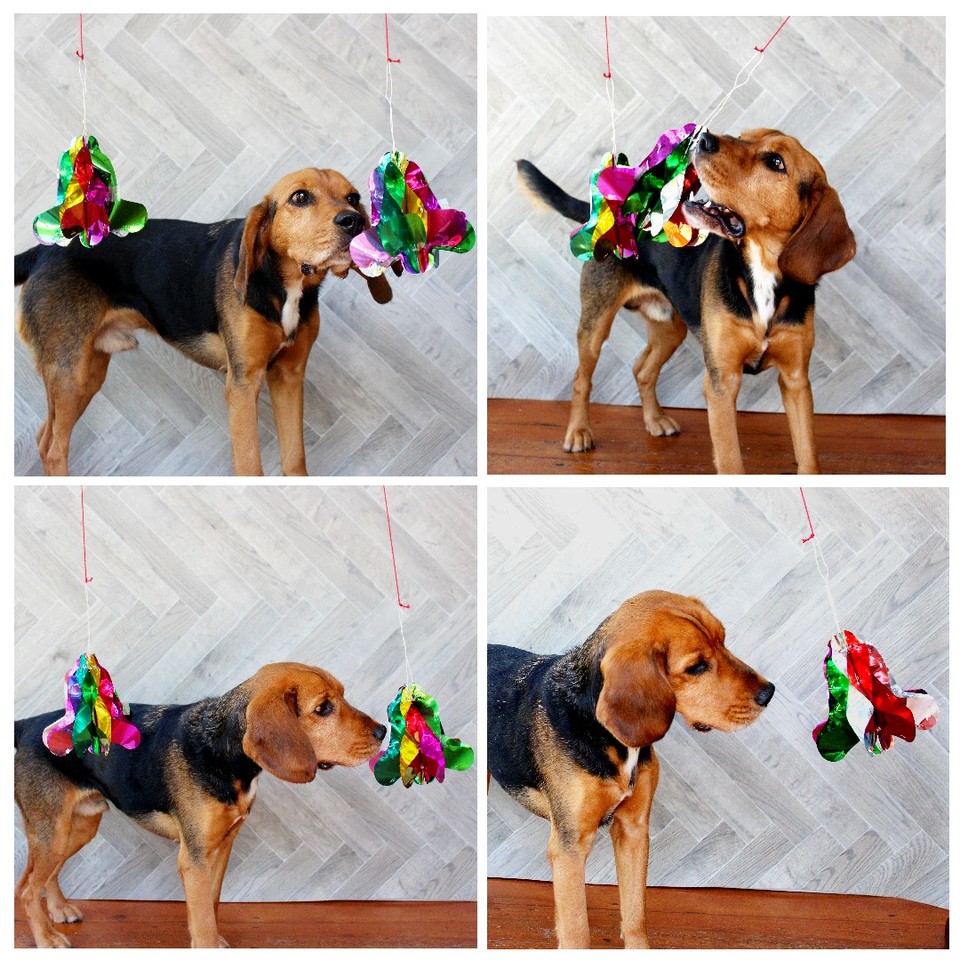 Cats also enjoy exploring these.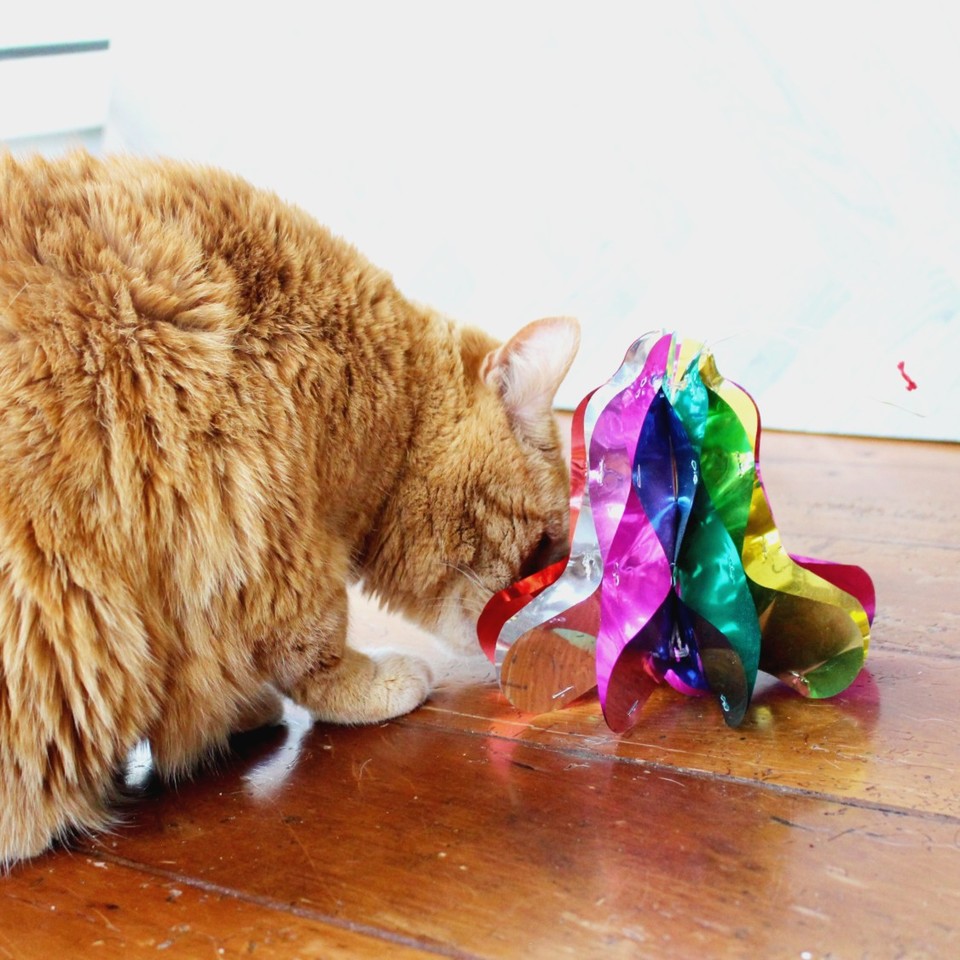 Have a Happy Howlidays! Have fun, eat some yummy food, and don't be too naughty my poochy pals.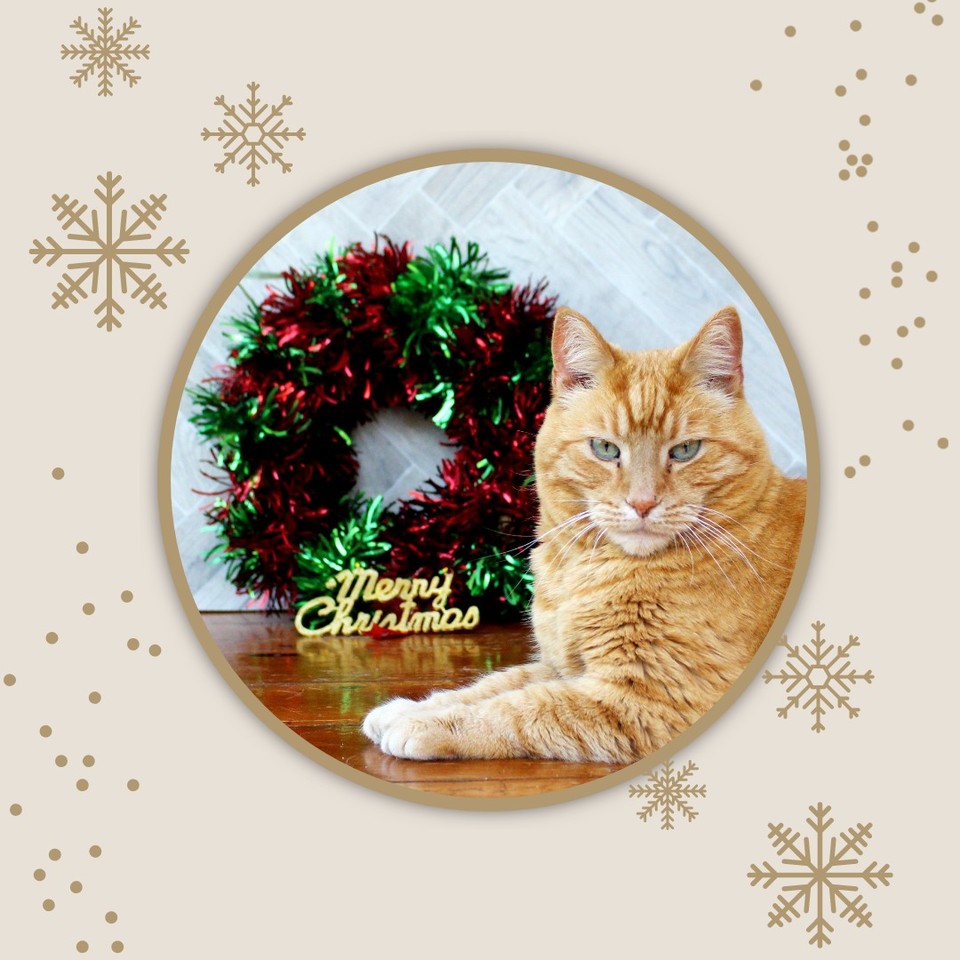 Posted: Friday 24 December 2021