Payment Methods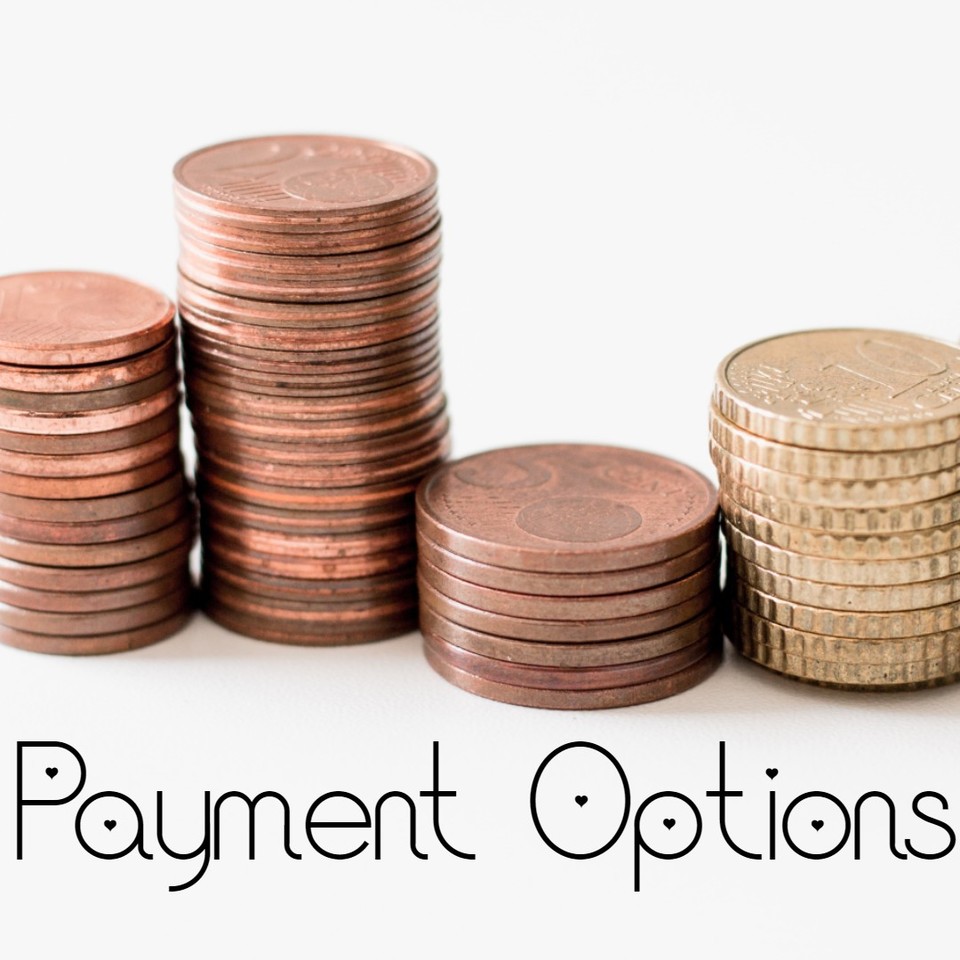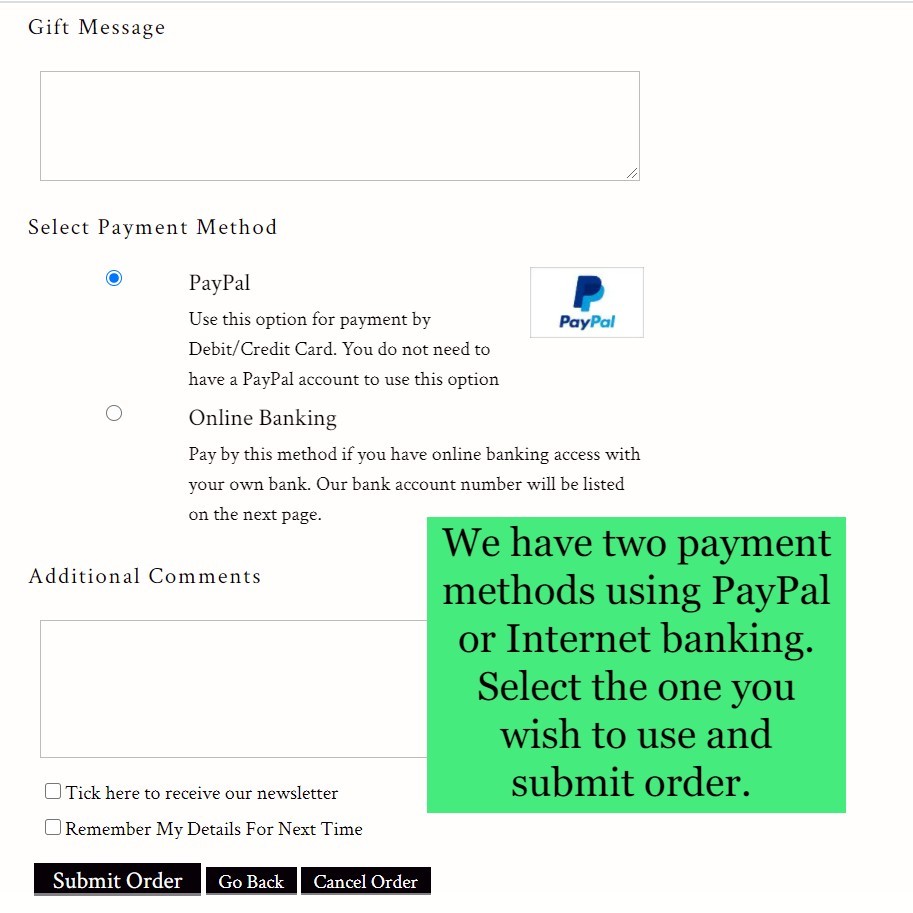 We offer two mayment methods on our website through internet banking and PayPal. Paypal allows you to pay using either debit or credit card and internet banking allows you to pay online through your bank.
Paying with PayPal
If you select PayPal you will be taken to a page that looks like the image above. You can log in to your PayPal account and proceed from there.
If you do not have a PayPal account, don't worry, you can check out by selecting Pay with a Card. You do not need to have a PayPal account to use this option.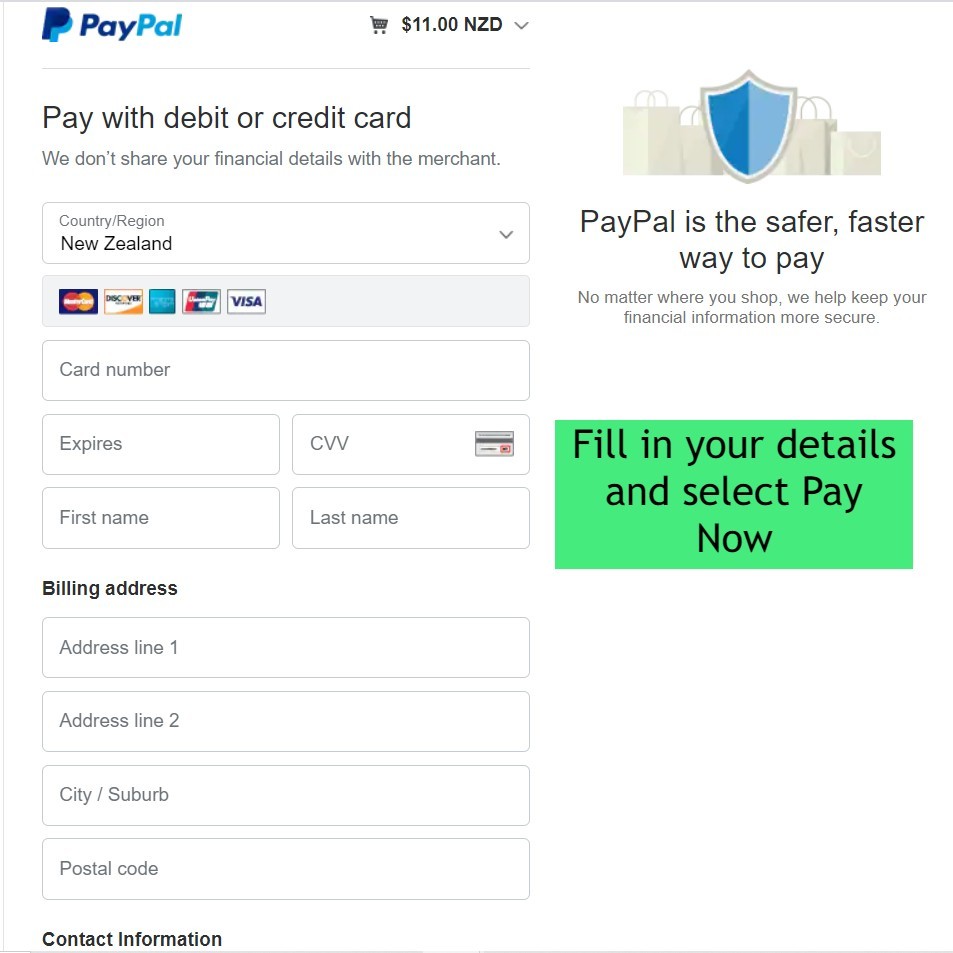 You will be taken to a page like the image above. Simply fill in your details and select Pay Now.
Paying with Internet Banking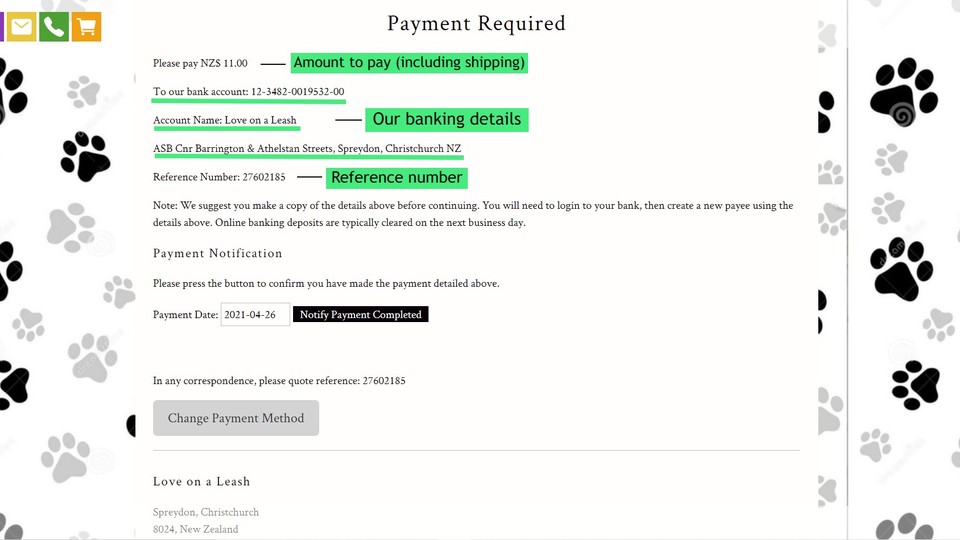 If you select to pay by internet banking you will be taken to a page on our website that provides you with our banking details and a reference number for you to copy and paste into your bank's online banking system.
You will need to login to your bank online and add us as a new payee.
Posted: Monday 12 April 2021